Just Add Water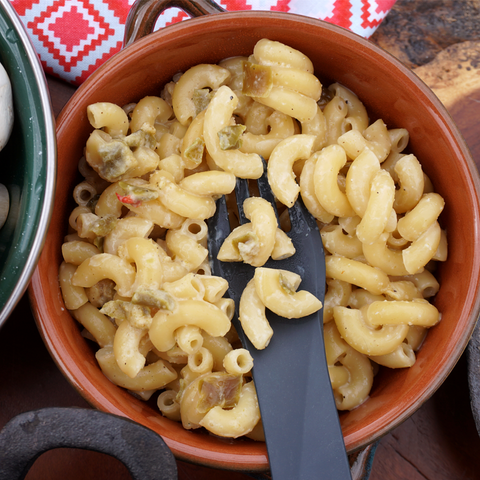 Hatch Green Chile
Imagine this: you've been searching for Big Foot your whole life, and you just found him. That is how our Hatch Chile mac tastes.
Green Chile: Buy Me!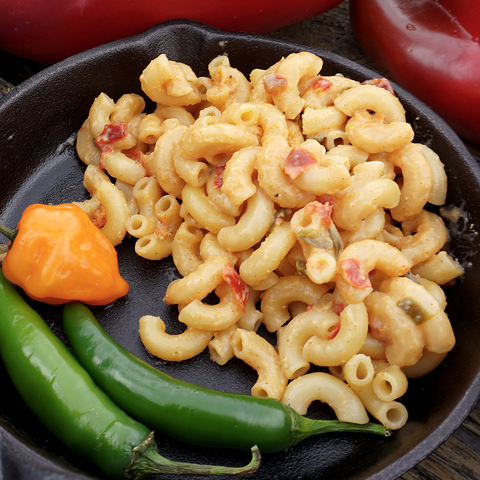 Hatch Red Chile
Party, fiesta, soiree, celebration, shindig, social, banquet, blowout, bash. Hatch Red Chile mac and cheese is a jamboree in your mouth!
Put some red chile in your cart
Jalapeño, Cheddar Grits
Grits! This be spicy. This be cheesy. This be easy. Just add water, it's so breezy. Grits!
Get Yo' Grits
About FishSki
FishSki Provisions makes easy to prepare Mountain Southwest comfort food. Everything we make is inspired by the foods and culture of the Mountain Southwest and requires just water and minimal preparation (no straining). Our packaging is recyclable, portable, packable, and weather resistant to take on adventures or keep around for when you might not have much in the house. We are manufactured in Northern New Mexico.
Our foods are made with the best ingredients available including GMO free pasta, corn, milk, and peppers; real rBST free cheese; and the best Hatch Chile from New Mexico farms. We hope our foods inspire you to eat more adventurously and be more adventurous.
At least 3% of every sale is donated to conservation and recreational access. Current sales are supporting FishSki Provisions sales are supporting stream restoration efforts by the Boulder FlyCasters Chapter of Trout Unlimited, trail restoration on Colorado high peaks, Colorado Backcountry Hunters and Anglers, Rio Grande watershed awareness, Native Rio Grande Cutthroat Trout reintroduction in Sand Dunes National Park, and Colorado Trout Unlimited's Youth Camp. FishSki Provisions is a Trout Unlimited Business Member and a Corporate Partner of Colorado Backcountry Hunters and Anglers.
---
Instagram